Literature has been mankind's way of creating a utopia and living with it. The world is filled with imperfections, and books are the only way to map out the creation of a perfect world. Perhaps that is why many great writers referred to them as the best teachers. Novels and stories have been a much-recommended way for individuals to improve their learning and language skills.
It has been observed that reading regularly is the most optimum way of improving one's language skills and expanding vocabulary. However, with the passage of time, the nature and form of these books have undergone a drastic change. With more readers looking to the internet as a source, there is a fear that reading books will soon fade out of fashion.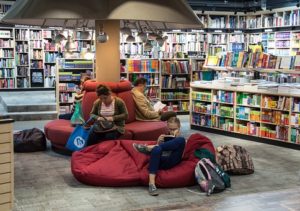 Is the Internet Detrimental to Books?
Before the advent of the internet, it was common for kids to spend their summer afternoons lazing inside the house reading a novel. But this has changed with the development of technology. In fact, many educationists rued the dwindling of the reading habit among the younger generation. But there are certain benefits of technological advancement. The internet has become a source of great novels for many people. There are a number of sites that offer novels at reduced rates on the internet. This increase has led to a return to popularity for many bookstores.  In fact, I have many bookstores here on this site that I have partnered with to offer top-selling books, hard-to-find books, books for children and adults alike.
There are many brick-and-mortar bookstores.  Most of those same bookstores often offer their books or most of their books on the internet as well.  This allows the customer to find books that they are looking for and can either order online or they can go down to the bookstore and purchase the book in person.    Instead of allowing the internet to be a source of detriment to books it can be used to enhance our love of reading and use to research many more books that are out there that we may not know to exist.
Benefits of Reading
Although it is a much-advised practice, it is important to cultivate an educated reading practice. Often students find it difficult to cope with their higher education, as they do not have a regular reading habit. A healthy interest in books from a younger age will help the students adjust to longer study schedules with much more ease and comfort. This also will reduce their difficulty in understanding the language and improve their vocabulary.
The reading of a good book is known to introduce a person to much more than just an inventive story. The language used, the intentions of the author, and the purpose of the writing open the reader to a vast gamut of artistic qualities in the book. With times changing, there has been a change in the appearance and nature of books that are coming out. Graphic novels have become accepted as a new form of fiction writing and have become very popular among the younger generation. The old classics still retain their audience, but with the use of the internet, people have access to a wide range of fiction and non-fiction novels.

Using Book Reviews to Choose a Book
The use of book reviews on the internet is also a great advantage to many readers. Often readers are confused about which books to buy. The book reviews offer them critical insight into the works and help them in making the right choice for their needs.
This will help them improve their language while at the same time availing of an aesthetic knowledge of the art of writing. With sites on the internet offering discounts and rebates on online book purchases, the art of reading is on its way back to popularity.
Pin for Later or Share!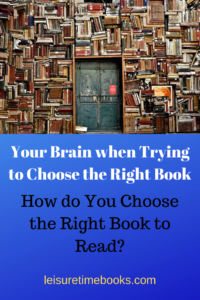 Happy Reading!!