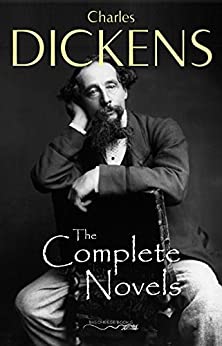 Charles Dickens Birthday
Charles Dickens was born on February 7, 1812, in Portsmouth, Hampshire, England, and died on June 9, 1870.
Dickens was one of the greatest Victorian Era novelists and is known widely for his works such as Tale of Two Cities, A Christmas Carol,  Great Expectations, Bleak House, and David Copperfield.
Celebrate his birthday by reading one of his great works.
Note: Leisure Time Books is a participant in the Amazon Services, LLC Associates Program, an affiliate advertising program designed to provide a means for sites to earn advertising fees by advertising and linking to Amazon properties including, but not limited to, amazon.com.  We may earn a small commission on products sold through their affiliate links.
Hi, my name is Pamela. I love books! I have a book in my hand wherever I go, if not a paperback or hardcover book, I've got my Kindle, or the Kindle app on my iphone. If I'm not at work and I'm sitting still, I'm most likely reading. I want to share my love of books with you and hopefully, you will read a few of my favorites and come back to share what you thought too. Let's get reading!!
(More about me)