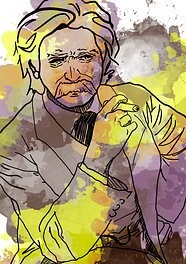 Mark Twain's Birthday
Mark Twain was born on November 30, 1835, as Samuel Clemens in Florida, MO.  He died on April 21, 1910, in Redding, Connecticut, at the age of 75.
Twain was a beloved, American literary icon.  His works include some of his most notable novels such as The Adventures of Tom Sawyer, The Adventures of Huckleberry Finn, A Connecticut Yankee in King Arthur's Court, The Prince and the Pauper, and The Tragedy or Pudd'inhead Wilson.
Hi, my name is Pamela. I love books! I have a book in my hand wherever I go, if not a paperback or hardcover book, I've got my Kindle, or the Kindle app on my iphone. If I'm not at work and I'm sitting still, I'm most likely reading. I want to share my love of books with you and hopefully, you will read a few of my favorites and come back to share what you thought too. Let's get reading!!
(More about me)