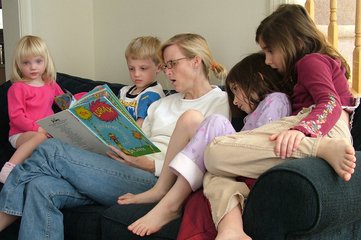 World Read Aloud Day
Celebrate World Read Aloud Day.  Read as loud as you would like, you just may have to do it outside.
Read by yourself. Read with friends or family.
Have fun and enjoy this special holiday!
Hi, my name is Pamela. I love books! I have a book in my hand wherever I go, if not a paperback or hardcover book, I've got my Kindle, or the Kindle app on my iphone. If I'm not at work and I'm sitting still, I'm most likely reading. I want to share my love of books with you and hopefully, you will read a few of my favorites and come back to share what you thought too. Let's get reading!!
(More about me)