January Book Ideas: Ready, Set, Read!
January is an exciting month! We all get a fresh start as we ring in the New Year.
We begin making our New Year's resolutions and acting upon them. We resume going to the gym, starting a new eating program, and losing weight, developing new habits for our personal life, and if you are like me, you start planning the books you want to read this year.
January is a great month to start planning what you are going to read and building on those plans throughout the year.
We start off with a bang and end the year with celebrations.
This year I decided to start my posts with a focus on each month and the unique events that are taking place, author's birthdays, and holidays.
I hope you will visit each month and let me know how your reading plan is progressing.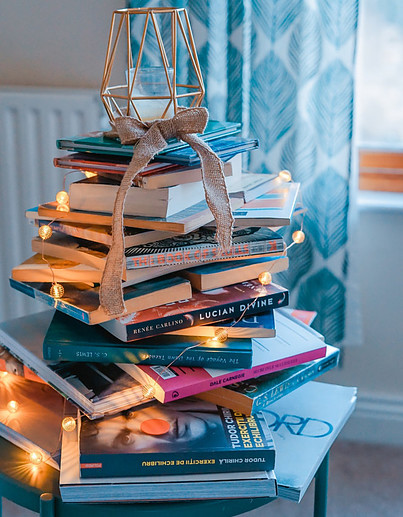 Special Events to Encourage Reading
To get started, in January there are several special events that draw our attention to reading:
National Science Fiction Day (1/2)
National Screenwriter's Day (1/5)
National Winnie-the-Pooh Day (1/18) – the kids will get more excited about this one.
National Thesaurus Day (1/18)
And if those dedicated events don't get you to think about what you want to read, there are several noteworthy author's birthdays in January (See our "Noteworthy Events" page), and a Federal Holiday as we celebrate Martin Luther King, Jr Day (1/17).
National Science Fiction Day (1/2)
Most people probably do not even realize there is a day that we celebrate Science Fiction.  I was not aware of it until last year when I decided to keep a calendar of events. I was pleasantly surprised. My husband and I love Sci-Fi.  We watch a lot of science fiction movies and read a lot of books.
When you think of science fiction, what do you think of? Star Trek? Dune? Do you think of just movies, or do you think about all the books out there to read?
This year read a science fiction book, instead of just sitting in front of the television and watching a movie.
There are a lot of enjoyable books out there and to help you celebrate National Science Fiction Day I'll list a few books below you should check out:
"Around the World in 80 Days" by Jules Verne
"The Time Machine" by H. G. Wells
"War of the Worlds" by H. G. Wells
"Dune" by Frank Herbert
"The Martian Chronicles" by Ray Bradbury
"Frankenstein" by Mary Shelley
"The Chronicles Thomas Covenant" by Stephen R. Donaldson
If you prefer to celebrate the old fashion way and watch a movie, by all means, go ahead. There are movies by the names of the books I just listed above, in fact, the new Dune just came out and may still be in the theaters. You could also watch "The Hitchhiker's Guide to the Galaxy," or even "Star Trek," or find other ways to celebrate National Science Fiction Day and have fun.
You can also check out the New York Best Sellers in Science Fiction.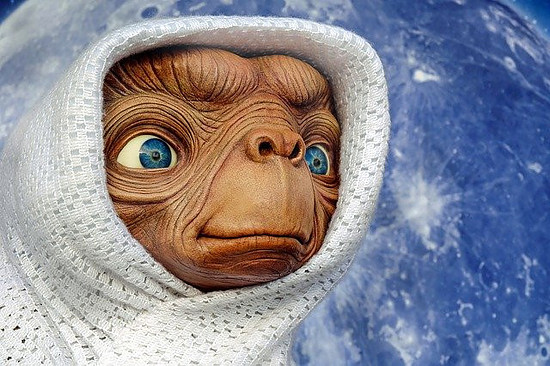 National Screenwriter's Day (1/5)
This is the day we celebrate all those talented screenwriters. Without them, we would not have all the great movies listed above or all the great TV programs we have today.
Choose a book about a famous writer or screenwriter and learn something about that person or about the industry itself.
Have a special party and celebrate your favorite movie or show and celebrate National Screenwriter's Day.
National Winnie-the-Pooh Day (1/18)
Who does not love Winnie-the-Pooh?  If you have small children, you are probably living in a world of many characters like Winnie, so have a special day to celebrate Winnie-the-Pooh.
Have a special tea, make peanut butter and honey sandwiches, have a little party, play pin-the-tail on the donkey to celebrate Pooh's friend Eeyore, bake a cake and decorate it with Winnie, make honey cakes, draw pictures of Winnie and his friends, go to the library and read some of the Winnie-the-Pooh stories or if you have them at home, break them out and have a Winnie-the-Pooh read along.
Get your copy of Winnie-the-Pooh today.
Make it a fun celebration on this special day. Your kids will love it.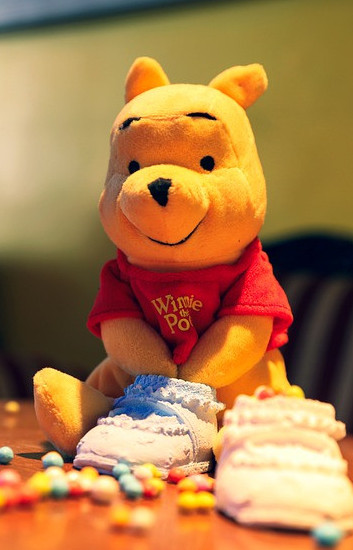 National Thesaurus Day (1/18)
You are probably asking yourself, "What the heck is a thesaurus?" or "What is thesaurus day?"
A thesaurus is a unique tool (in book form, electronic, or even an app), that helps writers and other professionals substitute one word for another. It can help someone use more descriptive words or explain things in a better way instead of being dull or boring, I mean monotonous (um hmm, as I use my thesaurus).
You do not have to be a writer to use a thesaurus. You can increase your vocabulary, learn new ideas, and improve your communication skills using a thesaurus.
The thesaurus was authored by Peter Mark Roget and first published in 1852. He was born on January 18, 1779, and it is in his honor that we celebrate National Thesaurus Day. We can thank Dr. Roget for helping us to become better writers or thinkers with the use of a thesaurus.
If you do not have a thesaurus, go to the library and check one out or just use it there, or consider purchasing one of your own (Roget's Thesaurus) so that you always have it at your discretion.  There is also an online version and thesaurus apps.
Find unique ways to use the thesaurus this year and I challenge you to write down all the innovative words you have used or learned. At the end of the year, review how many unfamiliar words you have used or learned.
Your kids will benefit too!!
January Birthday Celebrations
The celebrations do not stop with the National celebrations.  There are many authors' birthdays in January.
J.R.R. Tolkien (1/5) who gave us "The Lord of the Rings" and "The Hobbit," Jack London (1/12) who gave us "The Call of the Wild,"  and "White Fang," Julia Quinn (1/12) who wrote "The Bridgeton's," Edgar Allan Poe (1/19) who wrote "The Tell-Tale Heart," "The Fall of the House of Usher," and "The Raven," just to name a few and Edith Wharton (1/24) who wrote "The Age of Innocence" for which she won the Pulitzer Prize, Virginia Woolf (1/25) who wrote "To the Lighthouse," and Lewis Carroll (1/27) who wrote one of our all-time favorites, "Alice's Adventures in Wonderland."
What is not to celebrate?  Choose one or more of these authors' books to read this month. If you have never read one of their books, now is the time to broaden your horizons!
Federal Holiday Celebration
On Monday, January 17th we celebrate Martin Luther King, Jr. We honor his dedication to injustice and social equality. We celebrate the accomplishments he made to help people of color be recognized and treated equally. We still have such a long way to go, but I believe we will get there.
There are several great books on the market written by Dr. King such as "The Auto-Biography of Martin Luther King, Jr.," and "Where do We Go from Here."
If you have not read one, this would be a wonderful time to engross yourself in something new.
As you can see, there is not a shortage of book ideas to get your new year started off right.
Make January a great month and choose new types of books to read, introduce your mind to new things this year, and start off by celebrating all the remarkable things we have to celebrate this month.
Stay tuned for February!
Note: Leisure Time Books is a participant in the Amazon Services, LLC Associates Program, an affiliate advertising program designed to provide a means for sites to earn advertising fees by advertising and linking to Amazon properties including, but not limited to, amazon.com.  We may earn a small commission on products sold through their affiliate links.