Teaching your child to read may be one of the most important things you do as a parent. When your child can read, the whole new world opens to them. They will be able to read not only for fun but will understand signs, food labels, and instructions.
One of the most important tips for teaching your child to read is to simply make time for it. How can you as a parent create a reading schedule for each child and a location that works for everyone involved?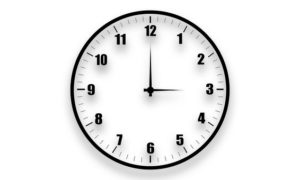 Read at the Same Time Each Day
One of the easiest ways to remember your child's reading schedule is to do it at the same time each day. Make it a habit for your child that cannot be quickly forgotten. For example, perhaps you could read with your child after they have eaten a small snack when they arrive home from school or after bath time and before they go to bed. The more you turn reading into a habit, the less of a fight it will be to get everyone to consistently cooperate.
Make an Easy-to-Understand Schedule for Your Child
Put a schedule where it is easily viewable by your child that is easy to read and understand. Make it clear that reading will happen at a certain time. This way, your child can begin to take ownership over their reading, rather than having you verbally dictate when it is time each day. Have a designated time each week if you choose to go to the library or a special place to read.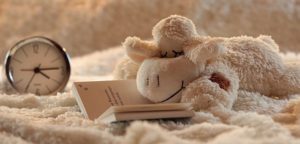 Create a Cozy Corner
No one wants to read when they are uncomfortable, or when they do not like the space they are in. A great way to encourage a love of reading is to make it a desirable activity. Create a cozy area with bookshelves that are filled with a bright and interesting collection of books. Put a comfortable chair in the middle that is fluffy and inviting. Make sure there is enough lighting, but not so bright as to ruin the warm ambiance.
Look for Someplace Quiet
Create your reading space in a part of the house that is not a central or overly loud location. It is difficult to concentrate and learn when there is too much going on around. This will frustrate your child, as they will feel like they are missing out on everything else that is going on in the room. Create a space with a minimal amount of distractions, to encourage stillness and contemplation.  A nice quiet place will become a special place for you and your child.  As the child grows it may become their special reading spot and they will love to read.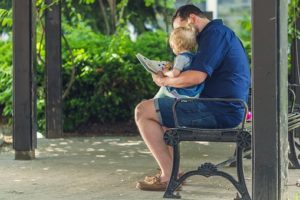 Always Be There
Finally, be there for your child as they are reading. They will need you to help them with sounding out unfamiliar words and to encourage them when they are feeling discouraged. You will interact with your child in a mixture of reading to and with them, as well as listening to them, but staying around for all of it shows your genuine support.  This is a special bonding time between you and your child and you both will grow to appreciate it and miss it when it is gone.
Reading is such an integral part of having a successful life. Make it a priority to encourage reading in your home by having a reading schedule that is easy and enjoyable to follow. The hours you spend teaching your child to read will come back to benefit everyone involved.